Roles and responsibilities
The Deputy Prime Minister and Minister of Finance works closely with the Prime Minister in both setting and fulfilling the Government's agenda. This includes overseeing the country's finances and economic recovery from the COVID-19 pandemic.
She is the Vice-Chair of the Cabinet Committee on Agenda, Results and Communications, which is chaired by the Prime Minister. The Deputy Prime Minister is an ex-officio member of all Cabinet Committees.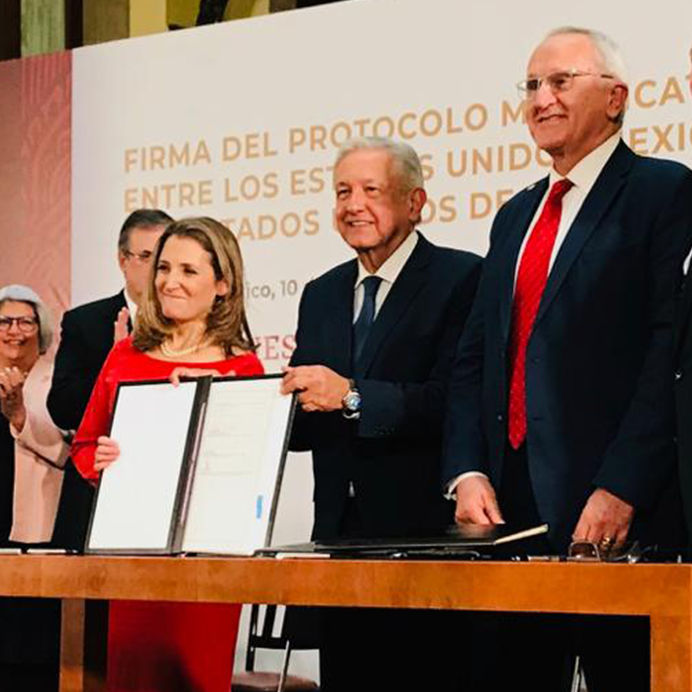 Deputy Prime Minister Chrystia Freeland
The Honourable Chrystia Freeland is Canada's Deputy Prime Minister and Minister of Finance.
Ms. Freeland was first elected as the Member of Parliament for Toronto Centre in November 2013. She was elected as Member of Parliament for University—Rosedale in October 2015 and re-elected in October 2019 and September 2021.
From November 2015 to January 2017, Ms. Freeland served as Canada's Minister of International Trade, overseeing the successful negotiation of Canada's free trade agreement with the European Union, CETA. From January 2017 to November 2019, she served as Canada's Minister of Foreign Affairs. During this time, she was a leading advocate for democracy, human rights, and multilateralism around the world.
As Foreign Minister, she led and successfully concluded the renegotiation of the North American Free Trade Agreement (NAFTA) between Canada, Mexico, and the United States.